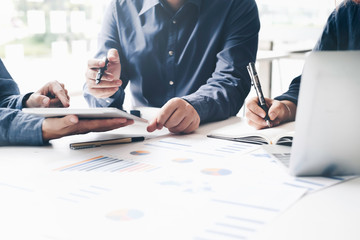 The financial services industry is an ever-evolving landscape where professionals must keep up with trends and the diverse needs of their clients to best prepare them for their financial futures. Budding financial advisors and potential clients alike often seek out resources from established professionals in the space because it empowers them to learn more about best practices within the industry, avoid common pitfalls, and continuously improve their services.
Kevin Canterbury of Arizona is a financial advisor who is committed to helping others better understand the space to set themselves up for success. Through a variety of high-level resources addressing topics beneficial to new professionals, those considering financial assistance, and others who would like to learn more about the industry, Kevin Canterbury hopes to contribute to key conversations defining practices within his area of expertise.
About Kevin Canterbury of Arizona
Kevin Canterbury is a financial advisor operating in Scottsdale, Arizona. Kevin graduated from Minnesota State University in Makato, Minnesota where he began developing his acumen in business development and communications. Since 2010, Kevin Canterbury has held the position of financial advisor, managing director, and owner of Red Stone Capital Management, a financial services firm providing wealth of investment and insurance planning insights to dozens of successful clients. In this role, he is responsible for maintaining the strategic vision of the company, developing and implementing policies, and advising his clients on best financial practices based on their goals and financial realities.
Kevin specializes in creating workable financial plans that are based on personal and business objectives and works closely with his client base to ensure that they are taking the steps required to secure their financial futures. To do so, Kevin Canterbury of Canterbury remains in tune with the various life stages such as purchasing property, funding children's education, and planning for retirement, and tailors his services so that they can maximize the impact of their finances.
Colleagues of Kevin Canterbury maintain that he is incredibly passionate about providing the best services possible for his clients and makes a point to remain a continuous student of his industry. His clients speak to his keen ability to determine appropriate financial products and services through actively listening to their goals, thoughts, feelings, as well as the specifics of their financial situations. Kevin's people first approach to business is evident in his advising style, which prioritizes helping clients reach a place of comfort and confidence, knowing that their financial plans are of his utmost concern.
Kevin Canterbury on Finding the Best Financial Services Provider for Your Needs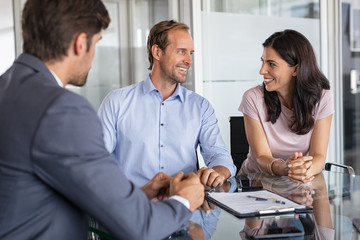 Finding the best financial services provider for one's needs can be a daunting experience for those who do not have much experience in the space. There are many different advisors out there, and many will have a slightly different approach to guiding you towards your financial goals and helping you establish new ones along the way. Kevin Canterbury of Arizona speaks to how there are a few ways that potential clients can do their due diligence while looking for comprehensive financial services and, here, he explores a few of the most impactful methods.
Consider Why You are Looking for Assistance
Before settling on an advisor, Kevin advises those looking to first consider why they are looking for assistance. There are dozens of reasons why a potential client may want to have a professional take a closer look at their finances and goals and having a clear idea of what motivates you to seek out a professional will play a vital role in the type of advisor you go with. Financial advisors have specialties that set them apart from others in their space and Kevin Canterbury upholds the importance of ensuring that these areas of expertise are in line with your own financial goals
Decide Your Price Point
There are financial advisors who assist individuals on all ends of the financial spectrum, from lower income to middle income, and even high net worth clientele. With this in mind, it is always a great to have an idea of what you can afford to pay. Be mindful of the fact that there are a variety of fee structures that advisors may utilize such as ones based on selling services, receiving commission, annual fees based on investment returns, and hourly rates. Knowing how much you feel comfortable spending on financial assistance is a key part of choosing the best advisor for you.  If you can't comfortably pay an advisor's fees, what good will their insights be for improving your financial situation?

Do Your Research
Performing some cursory research on advisors you are considering will go a long way towards making a choice that you can be proud of. Kevin Canterbury advises potential clients to look for certifications, licenses, experience, areas of expertise, and client reviews to get the full picture of what working with an individual may be like. Many of these factors and more can be verified through financial services platforms which help streamline the process of performing research.
Organize Meetings
It is hard to discount the importance of feeling comfortable and secure with your financial advisor. After all, they will learn things about your financial situation that even close friends and family may not have a clear picture of. Kevin Canterbury notes quick meetings with a few financial advisors will help reveal several factors that will be telling of the services that they provide. Naturally, you want to feel as though your advisor is someone that you can grow a rapport with, will listen to your thoughts and concerns, and exudes knowledge of their areas of expertise. Be prepared to answer a few questions regarding your financial situation in this first meeting. It also helps to have a few questions of your own. This will empower you to make the right decision for your needs.
More from Kevin Canterbury of Arizona
Kevin Canterbury notes that there are many people who would like to learn more about the financial services industry for various reasons. Whether your goal is to grow as a newcomer in the space, evaluate your need for financial planning services, or develop a wholistic understanding of the industry from a veteran's perspective, Kevin hopes to update this website with a collection of accessible resources to learn more. Future posts from Kevin will address topics such as tips for planning for retirement, how individuals can maximize the impact of their financials during periods of inflation, and recent trends and developments that are currently defining best practices within the field.